Cadena Del Mar
FM 106.5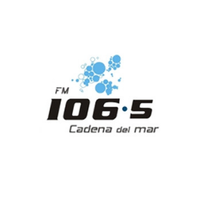 Location: Maldonado, Maldonado, Uruguay
Web: http://www.radios.com.uy/cadena-maldonado/
Description: Radio fundada en 2006, que difunde espacios con contenidos dirigidos al público adulto contemporáneo. Cada día aporta noticias nacionales e internacionales, así como una selección de los éxitos musicales más escuchados.
---
Radio shows schedule
If you notice that the schedule is incorrect, you can help us. More information here.
comments provided by